Principal Investigator, Faculty Advisor
Primary Faculty Collaborator
Associate Professor of the Practice, Global Health
Melissa is an Assistant Research Professor of Global Health and the Associate Director of the Master of Science in Global Health program at Duke University. She joined the Sikkema Lab in 2008, after receiving her PhD in Health Behavior and Health Education at University of North Carolina (UNC). She brings experience in qualitative and quantitative methods and the conduct of international research. Melissa serves as the Associate Director of the Center for AIDS Research Social and Behavioral Sciences Core. She is an investigator on Dr. Sikkema's study "Improving the Health of South African Women with Traumatic Stress in HIV Care" and was involved as an investigator on previous studies, including the NIAAA-funded study "Alcohol Related HIV Risks among South African Women" and contributes to the NIMH-funded study "Positive Choices: Brief care-based HIV prevention for newly diagnosed men." Dr. Watt is PI on a study funded by NICHD "Development of mental health treatment for obstetric fistula patients in Tanzania." This study was based on formative research conducted with Dr. Sikkema and doctoral student Sarah Wilson on the mental health needs of fistula patients in Tanzania. Melissa also has a strong research interest in women's health during the pregnancy and postpartum period. She is collaborating on this research area with doctoral student and DGHI Gloabl Health Scholar Karmel Choi.  Dr. Watt teaches an undergraduate course "Gender, Poverty and Health" (GLHLTH 212).
Lab Manager
Elizabeth Knippler
Lizzy is a Research Assistant for Drs. Sikkema and Watt, as well as the Coordinator for the Social and Behavioral Sciences Core for the Duke Center for AIDS Research. Lizzy received a B.A. in Global Health and Public Policy Studies from Duke University, where she conducted community health assessments in rural Uganda through the summer SRT program, completed a multi-country study abroad semester focused on comparative health and community, and served as a teaching assistant for the Fundamentals of Global Health course. Lizzy assists with technical support, data management and analysis, study material development, and manuscript preparation for Sikkema lab studies. 
Post-Doctoral Fellows
Marta Mulawa, PhD
Marta is a postdoctoral scholar in Duke's Interdisciplinary Research Training Program in AIDS (IRTPA) T32 Program. She is based at DGHI and works on Dr. Sikkema's R34 study "Improving the Health of South African Women with Traumatic Stress in HIV Care". Marta's research also aims to improve our understanding of how social networks influence HIV-related behaviors. She is pursuing these interests as a fellow through the Social Networks and Health Scholars Training Program. Marta received her PhD in Health Behavior at the University of North Carolina at Chapel Hill and her MHS in International Health from the Johns Hopkins Bloomberg School of Public Health. Her doctoral dissertation work was funded by NIMH through a National Service Research Award (NRSA) and examined how peer network norms influence men's perpetration of intimate partner violence (IPV) in Dar es Salaam, Tanzania.
Brandon Knettel, PhD 

 

Brandon is a postdoctoral fellow working with Dr. Sikkema and Dr. Watt on a variety of projects in global health. He earned his doctorate in counseling psychology in 2015 from Lehigh University, where he led research projects in Tanzania, Haiti, and refugee communities in the U.S. Currently, Brandon is involved with Dr. Watt's projects aimed at understanding HIV care engagement among pregnant women in Tanzania and reducing FASD in South Africa, as well as Dr. Sikkema's interventions for sexual violence and HIV adherence in South Africa. Brandon completed his clinical training at Duke Integrative Medicine and is a licensed psychologist in North Carolina.
Clinical Psychology Doctoral Students
Emily is currently a doctoral student in the Clinical Psychology Program at Duke University. She received her bachelor's degree in psychology from Barnard College of Columbia University. After graduating from Barnard, she spent three years as a project coordinator at Columbia University's Mailman School of Public Health where she developed health-promotion interventions for adolescents living with HIV and examined menstruation among girls in global settings. Emily is interested in mental health interventions to improve coping in response to trauma and chronic stress. More specifically, she hopes to develop methods to improve coping among individuals impacted by social stigma and discrimination, including people living with HIV and LGBTQ+ adolescents. She further aims to address coping in response to stressors experienced disproportionally by women and girls, such as sexual trauma and menstruation stigma. Emily is currently involved in a variety of projects, including "Positive Choices: Brief Care-Based HIV Prevention for Newly Diagnosed Men," "Improving the Health of South African Women with Traumatic Stress in HIV Care," and "Understanding Contraceptive Use among South African Women at High Risk for Alcohol-Exposed Pregnancies."
Jessica Coleman
Jessica is a doctoral student in the Clinical Psychology program at Duke University. Her research interests center on the development and implementation of evidence-based behavioral and psychosocial interventions in low-resource settings. She is particularly interested in understanding how factors within an ecological framework influence women's mental, reproductive, and sexual health and targeting these factors in multi-level interventions. Jessica received a B.A. in Psychology with minors in Women's Studies and English from San Diego State University in 2015. Before starting graduate studies at Duke, she worked as a clinical research coordinator for the Behavioral Medicine Program at Massachusetts General Hospital and contributed to domestic and international HIV prevention and treatment studies.
MSc Global Health Students
Shannon Elliott
Shannon received her B.S in Psychology from Davidson College in 2016, where she worked in a Cognitive Psychology lab and traveled to India, South Africa, and Brazil as part of a comparative, community-health program. She has worked as a Call Center Assistant for the Duke Clinical Research Institute and she now serves as a research assistant for Dr. Sikkema's  "Improving the Health of South African Women with Traumatic Stress in HIV Care" study. Shannon is currently a MSc student in Global Heath at the Duke Global Health Institute. 
In Memoriam: Arlene Kochman
Project Director of Positive Choices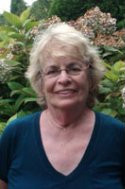 Arlene Kochman, LCSW was a practicing Social Worker for over 40 years. Twelve of these were spent as Executive Director of Senior Action in A Gay Environment, where she developed the first program for HIV positive elder gay men. Since 1997 she was part of Dr. Sikkema's HIV Research Team, on staff at Medical College of Wisconsin; Yale University Medical School, Department of Psychiatry; and at Duke University. Duke Global Health Institute. Her expertise was in desiging, delivering and researching cognitive behavioral intervention to HIV populations, including older adults, people who have experienced early childhool sexual trauma and newly diagnosed men who have sex with men. Arlene served as the Project Director for all of our team's NYC based mental health intervention trials, most recently  "Positive Choices: Brief Care-Based HIV Prevention for Newly Diagnosed Men".  Arlene is deeply missed.
Former Students 
Karmel Choi, PhD
Anya Drabkin, PhD
Linda Skalski, PhD
Sarah Wilson, PhD
Tatenda Yemeke, MSc